Convenient apartments for families
The apartments in Bibione Lido del Sole offer all types of comforts and are especially suitable for families with children.
There are numerous low-cost offers for a last minute vacation.

The residences and the apartments of Bibione Lido del Sole are located along the westside of the coast, just a few steps from the pedestrian area with shops and restaurants.
The beach is full of services and animation activities for children, so that parents can enjoy a few moments of complete relax under their sun umbrellas.

We offer you the best and most convenient opportunities to book residences and studio apartments, two-rooms apartments, three-rooms flats and four-rooms flats:
Between saving and enjoying
The last minute offers for Bibione Lido del Sole can be of sea front apartments or located more near the city center, and easily reachable by bike through the many cycling lanes of Bibione.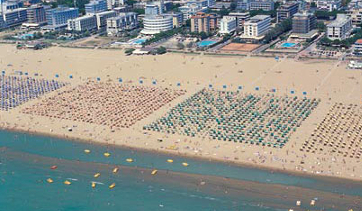 Studio flats, two-rooms flats, three-rooms apartments, four-rooms apartments, located in buildings or residences, all offering high quality services and allowing you to enjoy the last minute vacation at your best.
A not to be missed feature of the city are the beaches, especially the "Un posto al Sole" zone, where not only you will find services and comforts for your best rest on the beach, but you will enjoy sun-beds and sun-umbrellas made of straws.
In any moment of your day on the beach you can admire on one side the beautiful sea view and on the other the green and entire coast long extended pine forest, between hotels and apartments.
Choose the apartment with the best last minute offers for Bibione Lido del Sole and book your vacation now!