The convenient offers for Bibione Pineda
The hotels in Bibione Pineda are located towards the edge of the shore, surrounded by the uncontaminated nature and the green pine forest.
This area offer an incredible landscape of the venetian lagoon, the exact point where the salty sea meets the lagoon and its nature.

You will have the chance to practice several sports, or go for boat trips and excursions, based on what you are looking for during the last minute holiday.
Discover which one of the several hotels is the one made for you.
What can you find?
The hotels in Bibione Pineda are full of comforts, allowing you to enjoy only the best out of your vacation.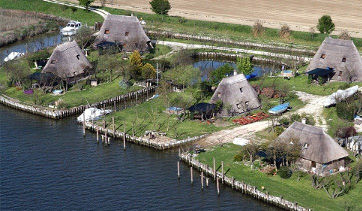 Wi-Fi, air conditioning, reserved place on the beach with sun umbrella and beds, good restaurants, and access allowed to dogs, are some of the services that were made for you in order to let you rest and enjoy the vacation.
You will also be near the harbour, where lots of boats will bring you on excursions in the lagoon, or near the homes of the local fishers, that stayed just the same throughout the years. You can practice sports, go fishing or just feel the warm sun on your skin while laying on the beach.
The hotels are not only full of comforts, but are also located near the pedistrian area, rich in shops and restaurants.
If you are looking for serenity and quiet, book your last minute holiday in Bibione Pineda.