Last minute offers for hotels
The hotels of Bibione Lido dei Pini, just a few steps from the center where you can go shopping or spend a nice evening, offer you the best occasions of fun and rest.
You can choose to spend your holiday in a hotel full comforts picking one of the incredible last minute offers in Bibione Lido dei Pini.
This area is surrounded by the wide pine forest, if you love sports, you can practice nordic walking or mountain bike.
There are numerous itinerary and excusions that will take you all the way to the lighthouse, emblem of the city, where you will be able to contemplate the colorful sea.
We offer you the best hotels of Bibione Lido dei Pini of 2 stars, 3 stars, and 4 stars:
Quality first
We offer 2 stars hotels, 3 stars hotels, and 4 stars hotels at a convenient price for you and your family, without forgetting comforts and wellness.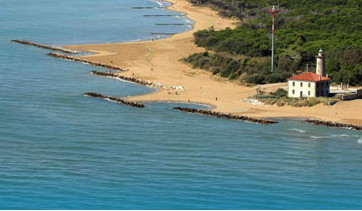 These cheap hotels offer all types of services, meeting all your needs in order to let you and your friends and family live amazing days of last minute vacation in Bibione Lido dei Pini.
Wi-Fi, air conditioning, reserved parking place, private place on the beach and access allowed to dogs in the "Pluto's beach" give you the chance to switch off the routine of your everyday life to enter peaceful moments of complete relaxation. Lido dei Pini is situated few minutes from the city center, which allows you to spend your freetime between shopping Made in Italy and tasting incredible local dishes.
Discover the hotel made for you and pick the perfect and best solution for your holiday.