The best offers for a holiday in Bibione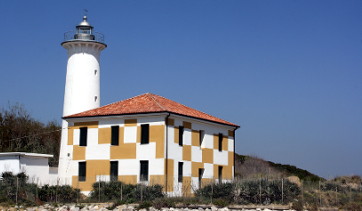 It is the ideal solution for those who want to relax and take walks in the green pine forest or know the feeling of a dive in the beautiful sea.
The first thing to see is the lighthouse, emblem of the city, restored in 2015. It can be reached by walking in pine forest of Bibione Lido dei Pini, through the residential area with apartments, residences, and hotels just a few steps from the pedestrian zone and the mouth of the Tagliamento river. In alternative you can talk long walks by the shore, even reaching one of the most animated area.
Bibione Pineda is full of apartments, campings, hotels with great offers, and it is characterized by the touristic harbour Baseleghe. From there, boats departure for incredible excursions and trips on the lagoon of Valgrande and the lagoon of Caorle, where you will admire the old local houses called "casoni" and a breath taking sunset on the lagoon.
In case of rain?
Nothing to be worried about!
In Bibione you have the opportunity not only to enjoy the amazing sea, but to invest in your and your children's wellness and health due to the thermal cures of Bibione Thermae. In case of rain, you can dive in the magical pools of Thermae with you kids or firends for a special and convenient price.
If you prefer instead a cultural investment, spend some time visiting the cities of arts near Bibione, such as Trieste, Venezia, Udine, Palmanova, Aquileia, Pordenone and Portogruaro.
During the last minute holiday in Bibione let your self feel and taste the salty sea, the golden sand and the breeze of the italian art and culture.