The long weekend of the 1st of May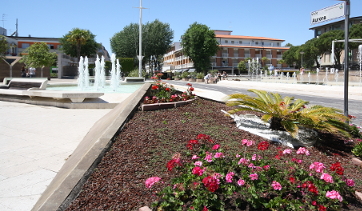 In Bibione the long weekend of the 1st of May, also known as the "Fest of the workers", is the best period of time to enjoy a few days of serenity and wellness away from the everyday busy life.
There are a lot of events that promote sports, just as typical dishes and local products. One example is "A Piedi per Bibione" (Bibione by foot).
Many hotels in Bibione open at this time of the year beacause of this weekend, which gathers not only italians for a spring last minute experience.
The apartments in Bibione have already been cleaned and are ready to be rented at a good price, still offering all comforts.
During the weekend of the 1st of May there are numerous opportunities waiting for you:
thermal bath days with special and convenient wellness packages;
a day on the beach or a big pic-nic on the shore;
long and nice walks next to the salty water of the sea with the dog;
play with the sand with son and daughters;
cycling itineraries;
having the first good and italian ice-cream of the season.
These are few activities and ideas to enjoy a mini holiday on the sea at the best.
Do not waste your time and book a last minute vacation in Bibione.