Apartments last minute in Bibione Lido dei Pini
The apartments in Bibione Lido dei Pini, surrounded by the green pinewoods, have all types of comforts and services to make your wish of relax and happiness come true.
There are several convenient offers for residences, where unforgettable days of holiday are waiting for you.

The residences in Bibione Lido dei Pini are surrounded by the big pinewood forest, along the entire coast until the lighthouse, which is an important emblem for the city of Bibione. If you like open spaces and fresh air, you will have the chance to practice several sports, for example nordic walking or mountain bike.
Following, you will discover the studio apartment, two-rooms apartment, three-rooms apartment, or four-rooms apartment that suits better your needs for a perfect holiday:
Via Rigel - Bibione Lido dei Pini

150 m.
max 6 people







What can you find?
We offer you convenient prices for apartments last minute with great quality.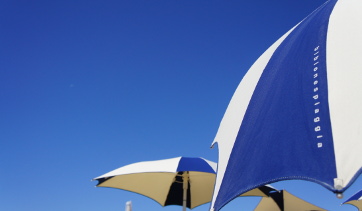 The flats in the residences offer numerous services to satisfy all your desires, allowing you and your family to experience the best relax and comforts, during the last minute vacation on the beach of Bibione Lido dei Pini.
Air conditioning, reserved place on the beach, dogs access allowed in the "Pluto's Beach" are just few of the incredible services that were thought just for you and that you can use to make your holiday completely unforgettable.
In Lido dei Pini you will also find a Walking path designated for shopping lovers, where shops and boutiques full of products Made in Italy are located one after the other. Find your favourite apartment or residence and book your convenient and unforgettable holiday.