Rest and wellness on holiday
The hotels of Bibione Spiaggia are located near the center of entertainment, between shops, bars and restaurants. The best offers for Bibione can be for inexpensive hotels or for more quality hotels, like 3 stars or 4 stars.

All of them offer good services, such as umbrella and tanning beds on the beach, lifeguard service, play areas for children, bars, and animation programs for both adults and kids on the beach.
Discover which hotel is the one made for you.
Saving with quality due to last minute offers
The hotels of Bibione Spiaggia can be sea front or near the pedistrian area allowing you to appreciate all types of comforts.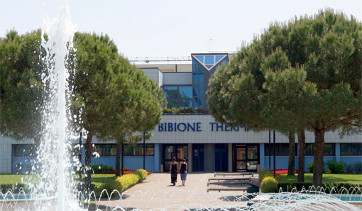 Air conditioning, reserved parking place, Wi-Fi, accessibility for disabled, private beaches and panoramic teraces are just few of the numerous services that you will find in the last minute hotels of Bibione Spiaggia.
Some hotels also agreed upon with Bibione Thermae, the thermal baths of the city, so that you can spend days of both fun and wellness. After spending the day on the beach or in the Thermae, you can surprise your family with a local and tasty dish in the restaurant of the hotel or even in one of the many pizzerias and restaurants of the city center.
Lots of fun opportunities are waiting for you in Bibione Spiaggia: book now your last minute vacation!